2018 Toyota Yaris iA 4 DR FWD
Safety Ratings.
NHTSA's 5-Star Safety Ratings help consumers compare vehicle safety when searching for a car. More stars mean safer cars.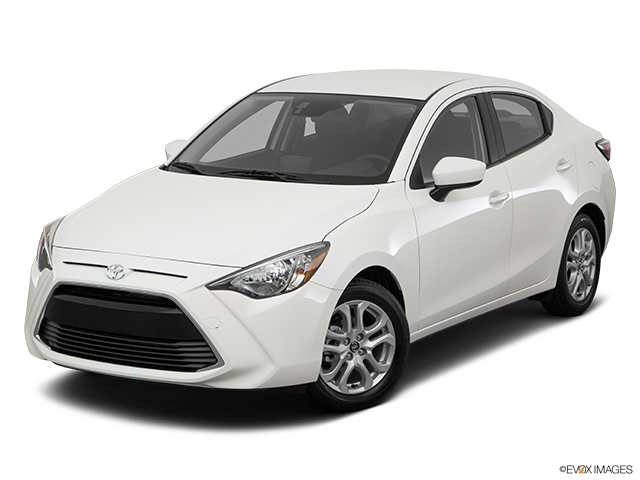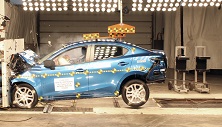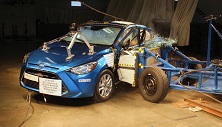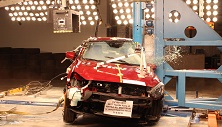 Frontal Crash
Side Crash
Rollover
Overall Front Star Rating
Combines Driver and Passenger star ratings into a single frontal rating. The frontal barrier test simulates a head-on collision between two similar vehicles, each moving at 35 mph.
Combines Side Barrier and Side Pole Star Ratings into a single side rating.
Overall Side Pole Star Rating
Combines Side Barrier and Side Pole Star Ratings into a single side rating.
The Rollover Resistance test measures the risk of rollover in a single-vehicle, loss-of-control scenario.
4 Complaints
for 2018 TOYOTA YARIS IA
Components: SERVICE BRAKES
Incident Date:
08/22/2021
Vehicle Identification Number:
3MYDLBYV3JY******
Summary
I'm reporting a vehicle safety problem. My 2018 Toyota Yaris IA just had a mileage of 823 miles and was within the warranty time and had a brake system problem caused by the Toyota car quality problem. On August 22 (Sunday), 2021 about 1:00 pm I, with my wife, was going to drive my 2018 Toyota Yaris IA to my daughter's house to see our five grandchildren as we did since April when we had covid 19 vaccine. When I started the car in my house parking lot, I was surprised to find several indicators of the brake system malfunction were on the car's computer screen. Not only did the indicators still exist in the screen, I felt the car was shaking when I was driving about 30 feet. I immediately returned back to my house parking lot and found a new problem that the air conditioning didn't work either. I decided not to drive this car. The next day, August 23 about 7:00 am, I drove to Oakton Sonoco Auto Service Center. There, Jim, the manager, found the same indicators of the brake system malfunction, he at once told me, "Your car just has 800 mileages and is under warranty. You should drive to the Toyota dealer immediately." Then I drove to Ourisman Fairfax Toyota at about 7:25 am and told Mr. Carroll Hyman about the car problems. At about 4:00 pm he called me and said, "Mice bit and broke the wires to damage the wire system. Your car's repairing can not have the warranty." I asked, "Did you see the mice?" He answered, "Yes, the mice were in the wires close to the engine". He didn't mention whether the mice were alive or dead. If the mice were alive when he saw them, how could the mice be still there after about 18 hours including 20 minutes suffering heat, noise and vibration created by the working engine? If the mice were dead when he saw them, while I was driving several miles , the engine chatter and inertia of the moving body of the car already threw away dead mice into the road, how could he see them still there? His saying contradicts the facts.
Components: AIR BAGS,SEAT BELTS,UNKNOWN OR OTHER
Incident Date:
01/01/2021
Vehicle Identification Number:
3MYDLBYV9JY******
Summary
MY TRACTION CONTROL GOES CRAZY EVEN WHEN THE WEATHER IS NICE. WHEN DRIVING THE TRACTION CONTROL WILL START BLINKING AND TURN OFF. MY SAFETY RESTRAINT SYSTEM HAS AN ERROR AND MY SEAT BELT LATCH IS BROKEN. THEY SAID THEY WOULD NOT FIX IT BECAUSE ITS NOT AN ISSUE. MY CAR MAKES LOUD BEEPS WHEN I START. MY KEYLESS ENTRY HAS MALFUNCTIONED SINCE 2 MONTHS AFTER I BOUGHT IT IN DEC OF 2018. THEY WANT TO CHARGE ME TO "LOOK AT IT". IT SAYS THERE ARE NO KEYS IN THE VEHICLE WHEN I AM DRIVING. MY AIRBAGS ARE MALFUNCTIONING. IT IS NOT REGISTERING PEOPLE SITTING IN THE VEHICLE. WHEN DRIVING DOWN THE ROAD IT FLASHES THAT THE AIRBAGS ARE OFF. I WEIGHT 220LBS I AM MORE THAN ENOUGH TO SET THAT SENSOR OFF AND WHEN I DRIVE IT WILL NOT ENGAGE.
Incident Date:
01/01/2019
Summary
TL* THE CONTACT OWNS A 2018 TOYOTA YARIS IA EQUIPPED WITH TOYO TIRES, TIRE LINE: PROXES A27, TIRE SIZE: P185/60R/16, DOT NUMBER: (NOT PROVIDED). THE CONTACT STATED WHILE DRIVING AT VARIOUS SPEEDS THE TIRES LOSS AIR WITHOUT WARNING. THE CONTACT ADDED AIR TO TIRES. THE LOCAL DEALER WAS NOT CONTACTED. THE VEHICLE WAS NOT DIAGNOSED NOR REPAIRED. THE CONTACT STATED THAT THE FAILURE WAS LIKE NHTSA CAMPAIGN NUMBER: 19T004000 (TIRES). THE MANUFACTURER WAS NOT CONTACTED. THE FAILURE MILEAGE WAS 38,789. THE VIN WAS NOT AVAILABLE.
Components: VEHICLE SPEED CONTROL
Incident Date:
08/24/2019
Vehicle Identification Number:
3MYDLBYV9JY******
Summary
CRUISE CONTROL SPEED DOES NOT MATCH SPEEDOMETER TOYOTA ADMITS THERE IS A PROBLEM, BUT THERE IS NO FIX. TOYOTA CASE #[XXX] PAT LOBB TOYOTA VISIT 8-24-19 INFORMATION REDACTED PURSUANT TO THE FREEDOM OF INFORMATION ACT (FOIA), 5 U.S.C. 552(B)(6). *TT PAT LOBB TOYOTA VISIT 9-3-19 TOYOTA OF PLANO VISIT 9-15-19
0 Recalls
for 2018 TOYOTA YARIS IA
Get started for free
Get a free preview of the report