Safety Ratings.
NHTSA's 5-Star Safety Ratings help consumers compare vehicle safety when searching for a car. More stars mean safer cars.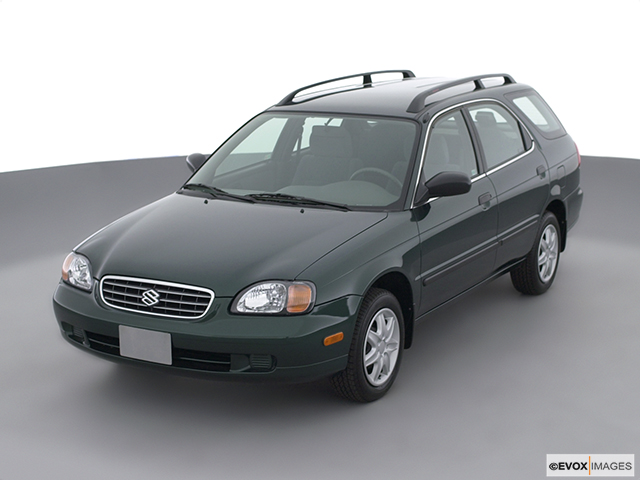 Frontal Crash
Side Crash
Rollover
Overall Front Star Rating
Combines Driver and Passenger star ratings into a single frontal rating. The frontal barrier test simulates a head-on collision between two similar vehicles, each moving at 35 mph.
Combines Side Barrier and Side Pole Star Ratings into a single side rating.
Overall Side Pole Star Rating
Combines Side Barrier and Side Pole Star Ratings into a single side rating.
The Rollover Resistance test measures the risk of rollover in a single-vehicle, loss-of-control scenario.
0 Complaints
for 2002 SUZUKI ESTEEM
1 Recalls
for 2002 SUZUKI ESTEEM
16/06/2003
CAMPAIGN NUMBER: 03V223000
VISIBILITY:WINDSHIELD
IF THE WINDSHIELD IS NOT PROPERLY SECURED, IT MAY SEPARATE FROM THE VEHICLE DURING A CRASH WHICH COULD RESULT IN THE EJECTION OF UNBELTED OCCUPANTS, INCREASING THE RISK OF SEVERE INJURY OR DEATH.
Campaign Number:
03V223000
Manufacture:
AMERICAN SUZUKI MOTOR CORP.
Components:
VISIBILITY:WINDSHIELD
Summary
CERTAIN PASSENGER (111 MY 2002 ESTEEM, 777 MY 2002 AERIO, 2,368 MY 2003 AERIO) AND SPORT UTILITY (324 MY 2002 GRAND VITARA, 274 MY 2003 GRAND VITARA, 684 MY 2002 GRAND VITARA XL-7, AND 781 MY 2003 GRAND VITARA XL-7) VEHICLES FAIL TO COMPLY WITH THE REQUIREMENTS OF FEDERAL MOTOR VEHICLE SAFETY STANDARD NO. 212, 'WINDSHIELD MOUNTING." THE WINDSHIELD MAY NOT BE PROPERLY SECURED TO THE VEHICLE BODY DUE TO INSUFFICIENT ADHESION BETWEEN THE PAINT APPLIED DURING THE SECOND-STAGE PAINTING PROCESS AND THE PAINT APPLIED DURING FINAL-STAGE PAINTING.
Notes
SUZUKI RECALL NO. EC. CUSTOMERS CAN ALSO CONTACT THE NATIONAL HIGHWAY TRAFFIC SAFETY ADMINISTRATION'S AUTO SAFETY HOTLINE AT 1-888-DASH-2-DOT (1-888-327-4236).
Get started for free
Get a free preview of the report