2013 Volkswagen Golf R 2 DR AWD
Safety Ratings.
NHTSA's 5-Star Safety Ratings help consumers compare vehicle safety when searching for a car. More stars mean safer cars.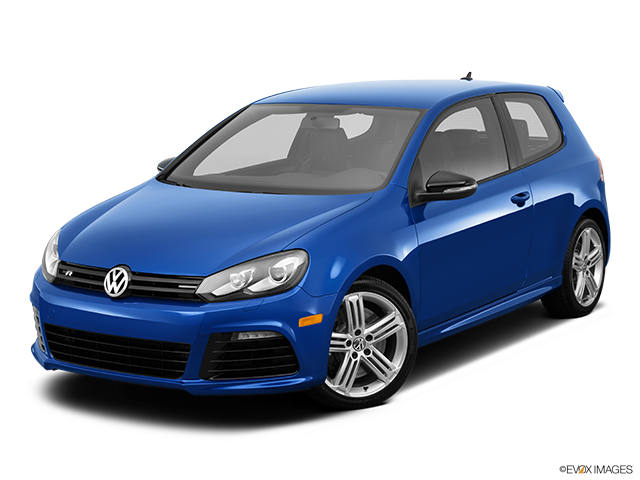 Frontal Crash
Side Crash
Rollover
Overall Front Star Rating
Combines Driver and Passenger star ratings into a single frontal rating. The frontal barrier test simulates a head-on collision between two similar vehicles, each moving at 35 mph.
Combines Side Barrier and Side Pole Star Ratings into a single side rating.
Overall Side Pole Star Rating
Combines Side Barrier and Side Pole Star Ratings into a single side rating.
The Rollover Resistance test measures the risk of rollover in a single-vehicle, loss-of-control scenario.
2 Complaints
for 2013 VOLKSWAGEN GOLF R
Incident Date:
09/25/2021
Vehicle Identification Number:
Wvwpf7aj4dw******
Summary
7 times now, I have heard a "pop" while turning the steering wheel & the airbag light has come on. The horn will not work after this happens. Each time, it has occurred at low speed, whilst making a turn or merely backing out of my driveway. 6 times of the 7 times, I have taken it to the Hansel VW dealership in Santa Rosa, CA & they have told me it was the clockspring in the steering column & they have replaced it. The 1st time, it was replaced under the vehicle's warranty, 4 of the other times it was replaced under the parts warranty. On 3/18/20, the part was out of warranty & I had to pay for it, but was not charged for labor. On 9/25/21, I was backing out of my driveway, when it occurred for a SEVENTH time. As I have recently relocated, I will be taking it to the Niello VW dealership in Sacramento on 10/6/21 for repair. I am in the process of contacting VW of America Dates of clockspring replacement: 01/28/2015 05/05/2017 03/06/2018 05/29/2018 03/18/2020 07/27/2020 10/06/2020 (scheduled)
Incident Date:
12/30/2020
Vehicle Identification Number:
WVWPF7AJ5DW******
Summary
REAR SUSPENSION COIL SPRING FRACTURED RESULTING IN A SHARP LOOSE PIECE OF STEEL. THIS HAPPENED WHEN I WAS DRIVING THE CAR, AND THE CAR STARTED TO MAKE AN UNEXPECTED METALLIC NOISE. THIS LOOSE PIECE COULD HAVE RUPTURED THE TIRE AND CAUSED A SAFETY ISSUE OR ACCIDENT. THE REPAIR SHOP DEEMED THE CAR NOT DRIVABLE DUE TO SAFETY. I PAID TO HAVE BOTH REAR SPRINGS AND SPRING PADS REPLACED. THIS CAR HAS LESS THAN 51K MILES. THIS IS A SURPRISING FAILURE AND I WAS CONCERNED FOR MY AND OTHER OWNER'S SAFETY. THIS SAME EXACT FAILURE IS THE SUBJECT OF AN NHTSA RECALL FOR 2015 AND LATER VW GOLFS, THE SAME MODEL I HAVE. I CONTACTED VW AND THEY SAID THEY WOULD NOT COVER THE COST OF THE REPAIR.
0 Recalls
for 2013 VOLKSWAGEN GOLF R
Get started for free
Get a free preview of the report