2019 Audi A8 LWB 4 DR AWD
Safety Ratings.
NHTSA's 5-Star Safety Ratings help consumers compare vehicle safety when searching for a car. More stars mean safer cars.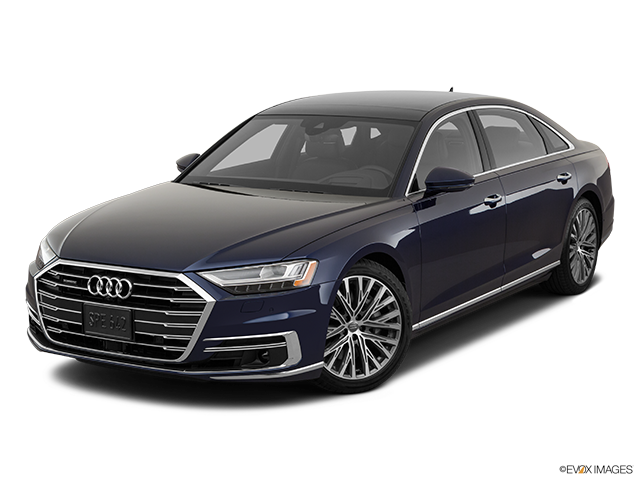 Frontal Crash
Side Crash
Rollover
Overall Front Star Rating
Combines Driver and Passenger star ratings into a single frontal rating. The frontal barrier test simulates a head-on collision between two similar vehicles, each moving at 35 mph.
Combines Side Barrier and Side Pole Star Ratings into a single side rating.
Overall Side Pole Star Rating
Combines Side Barrier and Side Pole Star Ratings into a single side rating.
The Rollover Resistance test measures the risk of rollover in a single-vehicle, loss-of-control scenario.
2 Complaints
for 2019 AUDI A8 LWB
Components: UNKNOWN OR OTHER
Incident Date:
07/31/2020
Vehicle Identification Number:
WAU8DAF87KN******
Summary
INADVERTENT ACCELERATION. CAR A AGAINST WALL AT LOW SPEED (EST. 3 MPH). WAS UNFAMILIAR WITH BEHAVIOR OF STOP-START FEATURE. ENGINE WAS STOPPED, BUT VEHICLE IGNITION WAS NOT TURNED OFF. DRIVER DID NOT ANTICIPATE RESTART OF VEHICLE WHEN LIFTING FOOT OFF OF BRAKE. MINOR DAMAGE TO VEHICLE FRONT END.
Incident Date:
08/03/2020
Vehicle Identification Number:
WAU8DAF89KM******
Summary
I OWN A 2019 AUDI A8 WITH 2000 MILES ON IT. THIS NEARLY HAS CAUSED ME ACCIDENTS AND OTHER AUDI A8 OWNERS ARE ALSO VOICING COMPLAINTS. THE DEALER IS AWARE OF IT BUT SAID AUDI ENGINEERS WILL NOT ADDRESS IT. AFTER COMING TO A STOP, UPON PRESSING THE ACCELERATOR THE VEHICLES DOES NOT RESPOND FOR THREE OR FOUR SECONDS AND THEN ABRUPTLY TAKES OFF. THERE IS A MAJOR HESITATION AND CAN BE DANGEROUS IF YOU ARE PULLING OUT IN AN INTERSECTION WITH TRAFFIC APPROACHING. AFTER THE 3-4 SECOND DELAY, IT THEN DANGEROUSLY SPEEDS AHEAD. THIS HAS NOTHING TO DO WITH THE ON/OFF SWITCH AS IT HAPPENS IN ALL SETTINGS. THERE IS SOMETHING WRONG WITH THE THROTTLE AND DELAY AND IT WILL CAUSE ACCIDENTS. PLEASE SEE ONLINE WITH AUDI OWNERS AND IT NEEDS TO BE ADDRESSED ASAP. THE DEALER HAS NOT SOLUTION. THIS APPLIES TO ALL SETTINGS. IT DOES NOT MATTER IF YOU GO STRAIGHT, LEFT OR RIGHT. PLEASE HELP US SAVE LIVES.
0 Recalls
for 2019 AUDI A8 LWB
Get started for free
Get a free preview of the report