Safety Ratings.
NHTSA's 5-Star Safety Ratings help consumers compare vehicle safety when searching for a car. More stars mean safer cars.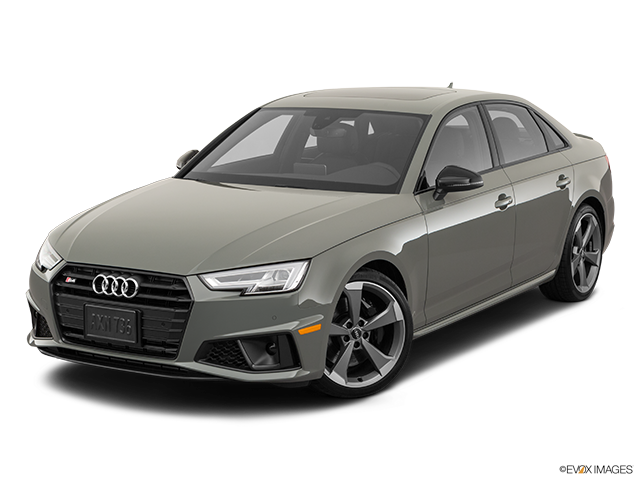 Frontal Crash
Side Crash
Rollover
Overall Front Star Rating
Combines Driver and Passenger star ratings into a single frontal rating. The frontal barrier test simulates a head-on collision between two similar vehicles, each moving at 35 mph.
Combines Side Barrier and Side Pole Star Ratings into a single side rating.
Overall Side Pole Star Rating
Combines Side Barrier and Side Pole Star Ratings into a single side rating.
The Rollover Resistance test measures the risk of rollover in a single-vehicle, loss-of-control scenario.
1 Complaints
for 2019 AUDI S4
Components: SERVICE BRAKES,LANE DEPARTURE
Incident Date:
04/01/2021
Vehicle Identification Number:
WAUB4AF41KA******
Summary
TL* THE CONTACT OWNS A 2019 AUDI S4. THE CONTACT STATED THAT WHILE DRIVING APPROXIMATELY 60 MPH, THE BRAKES LOCKED UP. THE ABS WARNING LIGHT WAS ILLUMINATED. THE AUDI PRE-SENSE MESSAGE WAS ALSO DISPLAYED. THE VEHICLE WAS TAKEN TO FLETCHER JONES AUDI (1523 W. NORTH AVE, CHICAGO, IL 60642, (312) 628-4300) HOWEVER, THE MECHANIC WAS UNABLE TO DETERMINE THE CAUSE OF THE FAILURE. THE VEHICLE WAS NOT DIAGNOSED NOR REPAIRED. THE MANUFACTURER WAS NOTIFIED OF THE FAILURE. THE FAILURE MILEAGE WAS APPROXIMATELY 19,800.
1 Recalls
for 2019 AUDI S4
10/11/2021
CAMPAIGN NUMBER: 21V874000
SEATS
A disabled passenger air bag increases the risk of injury in the event of a crash.
Campaign Number:
21V874000
Manufacture:
Volkswagen Group of America, Inc.
Summary
Volkswagen Group of America, Inc. (Audi) is recalling certain 2017-2020 A4 Allroad, A4 Sedan, 2018-2019 RS5 Coupe, 2019 RS5 Sportback, 2018-2020 A5 Cabriolet, A5 Coupe, A5 Sportback, S4 Sedan, S5 Cabriolet, S5 Coupe, and Audi S5 Sportback vehicles. The cable connecting the seat heater to the Passenger Occupant Detection System (PODS) may have a contact fault, causing the software to misdiagnose a malfunction and disable the passenger air bag.
Notes
Owners may also contact the National Highway Traffic Safety Administration Vehicle Safety Hotline at 1-888-327-4236 (TTY 1-800-424-9153), or go to www.nhtsa.gov.
Get started for free
Get a free preview of the report