2019 Audi S5 Sportback 4 DR AWD
Safety Ratings.
NHTSA's 5-Star Safety Ratings help consumers compare vehicle safety when searching for a car. More stars mean safer cars.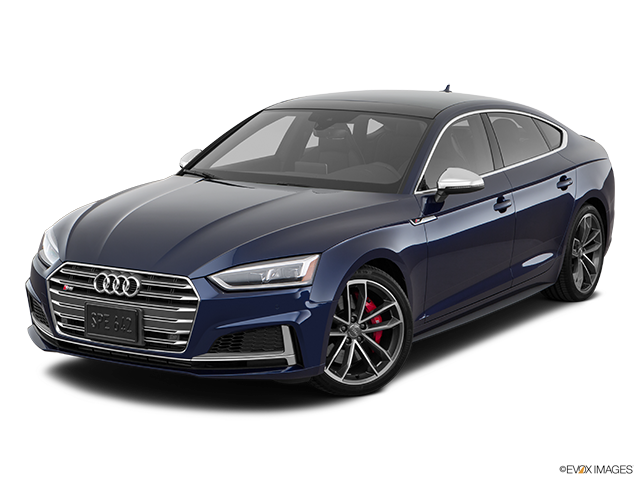 Frontal Crash
Side Crash
Rollover
Overall Front Star Rating
Combines Driver and Passenger star ratings into a single frontal rating. The frontal barrier test simulates a head-on collision between two similar vehicles, each moving at 35 mph.
Combines Side Barrier and Side Pole Star Ratings into a single side rating.
Overall Side Pole Star Rating
Combines Side Barrier and Side Pole Star Ratings into a single side rating.
The Rollover Resistance test measures the risk of rollover in a single-vehicle, loss-of-control scenario.
1 Complaints
for 2019 AUDI S5 SPORTBACK
Incident Date:
03/19/2021
Vehicle Identification Number:
WAUC4CF53KA******
Summary
THE TIRE PRESSURE MONITORING SYSTEM (TPMS) DID NOT FUNCTION AS REQUIRED, AND PRESSURE WAS DANGEROUSLY LOW WHICH SIGNIFICANTLY DAMAGED THE TIRES OVER A VERY SHORT PERIOD OF TIME (2-6 WEEKS). I AM CONCERNED GOING FORWARD IF THE TPMS UTILIZED ON THE S5 DOES NOT FUNCTION AS SHOULD BE EXPECTED PER FEDERAL REGULATIONS. PER 49 CFR 571.138 WHEN PRESSURE OF 1 TIRE UP TO 4 TIRES IS < 25% BELOW COLD INFLATION PRESSURE, A LOW PRESSURE WARNING SHOULD ILLUMINATE AND REMAIN ILLUMINATED. THE TPMS SHOULD HAVE PROVIDED AN ALERT WHEN ONE OR MORE OF MY TIRES WAS AROUND 30 PSI, YET ALL GOT TO UNDER 24 PSI WITH NO WARNING. THE AUDI SERVICE ADVISOR EXPLAINED THAT THE TPMS UTILIZED ON THE S5 IS AN INDIRECT SYSTEM THAT DETECTS CHANGE IN SPEED/CIRCUMFERENCE FOR AN INDIVIDUAL TIRE THAT WOULD INDICATE LOWER PRESSURE, AND IT WILL NOT ALERT IF PRESSURE IN ALL 4 TIRES DECREASES SIMULTANEOUSLY. THIS IS A KNOWN ISSUE, YET AUDI INSISTS THERE IS NO PROBLEM WITH THE SYSTEM FUNCTIONING LIKE THIS. THE OEM TIRES ON THIS VEHICLE ARE VERY LOW PROFILE AND LARGE DECREASE IN PRESSURE IS NOT OBVIOUS FROM VISUAL INSPECTION. SIGNIFICANT PRESSURE REDUCTION OCCURRED MORE RAPIDLY WITH THIS VEHICLE THAN ANY SIMILAR VEHICLES I HAVE OWNED, SO A TPMS THAT CANNOT BE RELIED UPON IS A MAJOR SAFETY CONCERN.
0 Recalls
for 2019 AUDI S5 SPORTBACK
Get started for free
Get a free preview of the report