2019 Nissan NV200 Cargo VAN FWD
Safety Ratings.
NHTSA's 5-Star Safety Ratings help consumers compare vehicle safety when searching for a car. More stars mean safer cars.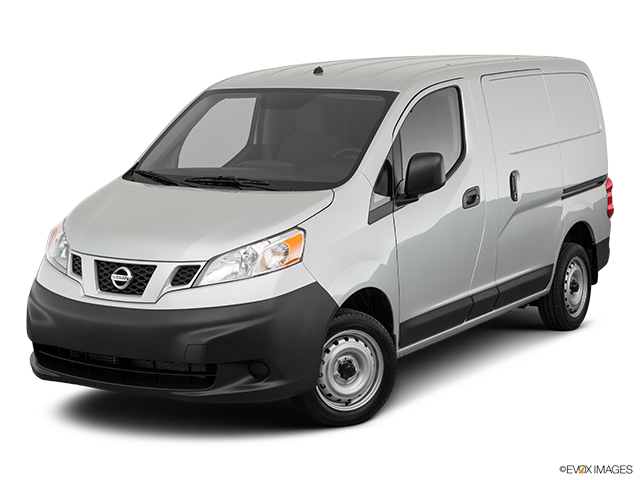 Frontal Crash
Side Crash
Rollover
Overall Front Star Rating
Combines Driver and Passenger star ratings into a single frontal rating. The frontal barrier test simulates a head-on collision between two similar vehicles, each moving at 35 mph.
Combines Side Barrier and Side Pole Star Ratings into a single side rating.
Overall Side Pole Star Rating
Combines Side Barrier and Side Pole Star Ratings into a single side rating.
The Rollover Resistance test measures the risk of rollover in a single-vehicle, loss-of-control scenario.
1 Complaints
for 2019 NISSAN NV200
Incident Date:
01/26/2021
Vehicle Identification Number:
1N6AF0KY3KN******
Summary
TL* THE CONTACT OWNED A 2019 NISSAN NV. THE CONTACT STATED WHILE DRIVING 45-50 MPH DURING SLIPPERY CONDITIONS, THE STEERING WHEEL LOCKED UP, THE VEHICLE WAS UNCONTROLLABLE, AND FLIPPED OVER SEVERAL TIMES. THERE WERE NO WARNING LIGHTS ILLUMINATED. THE AIR BAGS DEPLOYED. THE VEHICLE WAS TOWED TO AN INDEPENDENT LOT. A POLICE REPORT WAS FILED. THE CONTACT SUSTAINED HEAD INJURIES AND MEDICAL ATTENTION WAS PROVIDED. THE LOCAL DEALER WAS NOT CONTACTED. THE VEHICLE WAS NOT DIAGNOSED OR REPAIRED. THE MANUFACTURER WAS NOTIFIED OF THE FAILURE. THE FAILURE MILEAGE WAS 86,000. THE INSURANCE COMPANY DEEMED THE VEHICLE WAS A TOTAL LOSS. *DT*JB
1 Recalls
for 2019 NISSAN NV200
12/09/2019
CAMPAIGN NUMBER: 19V654000
BACK OVER PREVENTION: SENSING SYSTEM: CAMERA
The lack of an image in the back-up camera display increases the risk of a crash.
Campaign Number:
19V654000
Manufacture:
Nissan North America, Inc.
Components:
BACK OVER PREVENTION: SENSING SYSTEM: CAMERA
Summary
Nissan North America, Inc. (Nissan) is recalling certain 2018-2019 Nissan Altima, Armada, Frontier, Kicks, Leaf, Maxima, Murano, NV, NV200, Pathfinder, Rogue, Rogue Sport, Sentra, Titan, Titan Diesel, Versa Note and Versa Sedan vehicles, as well as Infiniti Q50, Q60, QX30 and QX80 vehicles. Additionally included are 2019 Nissan GT-R and Taxi and Infiniti QX50, QX60, Q70, Q70L vehicles. The back-up camera and display settings can be adjusted such that the rear view image is no longer visible and the system will retain that setting the next time the vehicle is placed in reverse. As such, these vehicles fail to comply with the requirements of Federal Motor Vehicle Safety Standard (FMVSS) number 111, "Rear Visibility."
Notes
Owners may also contact the National Highway Traffic Safety Administration Vehicle Safety Hotline at 1-888-327-4236 (TTY 1-800-424-9153), or go to www.safercar.gov.
Get started for free
Get a free preview of the report