2019 Nissan NV3500 Cargo VAN RWD
Safety Ratings.
NHTSA's 5-Star Safety Ratings help consumers compare vehicle safety when searching for a car. More stars mean safer cars.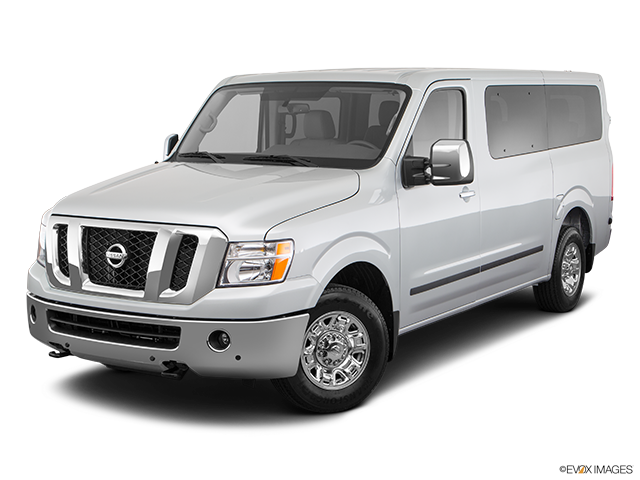 Frontal Crash
Side Crash
Rollover
Overall Front Star Rating
Combines Driver and Passenger star ratings into a single frontal rating. The frontal barrier test simulates a head-on collision between two similar vehicles, each moving at 35 mph.
Combines Side Barrier and Side Pole Star Ratings into a single side rating.
Overall Side Pole Star Rating
Combines Side Barrier and Side Pole Star Ratings into a single side rating.
The Rollover Resistance test measures the risk of rollover in a single-vehicle, loss-of-control scenario.
3 Complaints
for 2019 NISSAN NV3500
Incident Date:
01/26/2021
Vehicle Identification Number:
1N6AF0KY3KN******
Summary
TL* THE CONTACT OWNED A 2019 NISSAN NV. THE CONTACT STATED WHILE DRIVING 45-50 MPH DURING SLIPPERY CONDITIONS, THE STEERING WHEEL LOCKED UP, THE VEHICLE WAS UNCONTROLLABLE, AND FLIPPED OVER SEVERAL TIMES. THERE WERE NO WARNING LIGHTS ILLUMINATED. THE AIR BAGS DEPLOYED. THE VEHICLE WAS TOWED TO AN INDEPENDENT LOT. A POLICE REPORT WAS FILED. THE CONTACT SUSTAINED HEAD INJURIES AND MEDICAL ATTENTION WAS PROVIDED. THE LOCAL DEALER WAS NOT CONTACTED. THE VEHICLE WAS NOT DIAGNOSED OR REPAIRED. THE MANUFACTURER WAS NOTIFIED OF THE FAILURE. THE FAILURE MILEAGE WAS 86,000. THE INSURANCE COMPANY DEEMED THE VEHICLE WAS A TOTAL LOSS. *DT*JB
Components: ELECTRICAL SYSTEM,AIR BAGS,UNKNOWN OR OTHER
Incident Date:
09/06/2020
Vehicle Identification Number:
5BZAF0AA7KN******
Summary
IN APRIL OF 2020 WE STARTED HAVING ELECTRICAL ISSUES- THE BLINKERS WERE GOING CRAZY, HEADLIGHTS WOULD NOT TURN OFF, A STRANGE SMELL EMITTING FROM THE AIR VENTS, ETC SO WE DECIDED TO BRING IT BACK TO THE DEALERSHIP TO BE EVALUATED AS WE HAD JUST AT 600 MILES ON IT. IT WAS FOUND TO BE AN ISSUE WITH THE COMPUTER MODULE AND AFTER BEING REPAIRED WAS GIVEN BACK. FAST FORWARD TO SEPTEMBER 6 AT 3,202 MILES WE NOTICED THE SAME SMELL AND THE BLINKERS WERE GOING VERY FAST AGAIN SO WE HEADED HOME AND ONCE AGAIN CALLED OUR DEALERSHIP. SHORTLY AFTER GETTING OFF OF THE PHONE WITH THEM WE NOTICED WE COULD SMELL THE SAME SMELL FROM OUTSIDE OF THE VEHICLE AND SOON THEREAFTER SOMETHING UNDER THE HOOD NEAR THE STEERING COLUMN CAUGHT FIRE CAUSING THE FRONT WINDSHIELD ON THE DRIVER'S SIDE TO EXPLODE AND COMPLETELY DESTROY OUR VEHICLE.
Components: UNKNOWN OR OTHER
Incident Date:
02/21/2020
Vehicle Identification Number:
5BZAF0AA9KN******
Summary
I JUST PURCHASED A NEW 2019 NV. THE AIR CONDITIONING DOES NOT COOL PROPERLY. EVEN WITH THE LOWEST SETTING THE FRONT VENTS BLOW WARM AIR. AT TIMES SOME VENTS WILL GET COOLER BUT THE 4 VENTS IN THE FRONT DO NOT ALL BLOW COOL AIR, USUALLY 2 COOL, 2 WARM. THERE IS A SEPARATE CONTROL FOR THE REAR COOL/HEAT. THE HEAT IN THE BOTTOM SEEMS TO WORK WELL BUT THE ABOVE COOL DOESN'T. MY POOR CHILDREN IN THE BACK ARE OFTEN RED FACED AND OVERHEATED WHICH SCARES ME. I'VE TAKEN IT IN AS IT'S BRAND NEW AND THEY SAY THAT THERE ISN'T ANYTHING WRONG...IT JUST WORKS THAT WAY. WHAT HAS TO HAPPEN TO GET THIS TAKEN CARE OF...I'M WORRIED FOR FAMILIES WITH INFANTS IN CAR SEATS. ONE COULD DIE WITH THIS PROBLEM!
0 Recalls
for 2019 NISSAN NV3500
Get started for free
Get a free preview of the report