2019 Volkswagen e-Golf 4 DR FWD
Safety Ratings.
NHTSA's 5-Star Safety Ratings help consumers compare vehicle safety when searching for a car. More stars mean safer cars.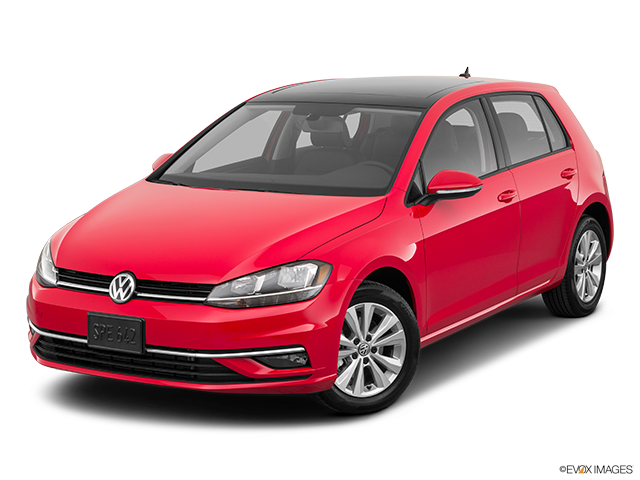 Frontal Crash
Side Crash
Rollover
Overall Front Star Rating
Combines Driver and Passenger star ratings into a single frontal rating. The frontal barrier test simulates a head-on collision between two similar vehicles, each moving at 35 mph.
Combines Side Barrier and Side Pole Star Ratings into a single side rating.
Overall Side Pole Star Rating
Combines Side Barrier and Side Pole Star Ratings into a single side rating.
The Rollover Resistance test measures the risk of rollover in a single-vehicle, loss-of-control scenario.
1 Complaints
for 2019 VOLKSWAGEN E-GOLF
Components: ELECTRICAL SYSTEM
Incident Date:
09/17/2020
Vehicle Identification Number:
WVWKR7AU8KW******
Summary
THE CAR WAS LAST DRIVEN 9/16/2020 AROUND 5:30PM. IT HAD APPROXIMATELY 90 MILES LEFT AS AN ESTIMATED BATTERY CHARGE. IT WAS PARKED IN MY DRIVEWAY. ON 9/17 3:20PM OR SO I WALKED OUT OF MY HOUSE AND SMELLED SOMETHING BURNING. I OPENED THE CAR DOOR AND HEARD AN ALERT AND THE DISPLAY SAID ELECTRICAL SYSTEM ERROR. I TRIED TURNING THE CAR ON AND OFF A FEW TIMES, NOTICED A LIGHT SMELL INSIDE THE CAR. I CONTINUED TO GET THE ELECTRICAL ERROR MESSAGE. I CALLED FOR VW ROADSIDE ASSISTANCE, TOOK THE CAR SEATS OUT, AND WHILE WAITING TO BE CONNECTED TO ROADSIDE ASSISTANCE I HEARD A SMALL POP SOUND AND A LITTLE SMOKE COME FROM THE HOOD AREA. MY HUSBAND CALLED 9-1-1. WITHIN ABOUT 5 MINUTES, WE HEARD MORE POPPING, SAW MORE SMOKE, AND THEN SAW FLAMES COMING FROM BENEATH THE CAR. A FIRE ENGINE ARRIVED AND WORKED ON PUTTING OUT THE FIRE. THE BATTERY HEATED/SMOKED/FLARED UP FOR ABOUT 3 HOURS UNTIL IT WAS DEEMED SAFELY OUT, AND FIREFIGHTERS LEFT. AS OF NOW, 3:30PM ON 9/18/2020, THERE ARE STILL FLARE UPS ON THE BATTERY AND IT IS UNDER THE SUPERVISION OF THE FIRE DEPARTMENT. PLEASE HELP WITH THIS INVESTIGATION AS QUICKLY AS POSSIBLE. THIS CAR IS EXTREMELY DANGEROUS.
0 Recalls
for 2019 VOLKSWAGEN E-GOLF
Get started for free
Get a free preview of the report