2020 Lincoln Continental 4 DR FWD
Safety Ratings.
NHTSA's 5-Star Safety Ratings help consumers compare vehicle safety when searching for a car. More stars mean safer cars.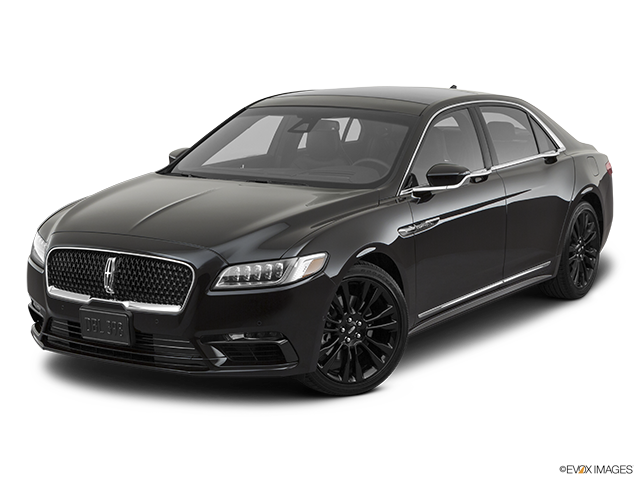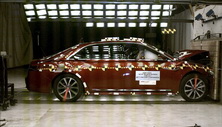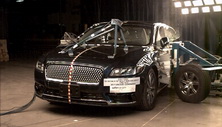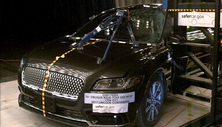 Frontal Crash
Side Crash
Rollover
Overall Front Star Rating
Combines Driver and Passenger star ratings into a single frontal rating. The frontal barrier test simulates a head-on collision between two similar vehicles, each moving at 35 mph.
Combines Side Barrier and Side Pole Star Ratings into a single side rating.
Overall Side Pole Star Rating
Combines Side Barrier and Side Pole Star Ratings into a single side rating.
The Rollover Resistance test measures the risk of rollover in a single-vehicle, loss-of-control scenario.
3 Complaints
for 2020 LINCOLN CONTINENTAL
Components: UNKNOWN OR OTHER
Incident Date:
04/23/2021
Vehicle Identification Number:
1LN6L9NC2L5******
Summary
UNEXPLAINED CRACK IN WINDSHIELD. CRACK APPEARED WITHOUT ANY EXTERNAL OBJECT STRIKING THE WINDSHIELD. TEMPERATURE WAS IN THE 70S AND NOT FREEZING TEMPERATURES ALL YEAR (LIVING IN FRESNO CA). NOT SURE WHEN IT HAPPENED, BUT I NOTICED IT WHEN THE CAR WAS PARKED AFTER DRIVING ABOUT 7 MILES.
Components: SERVICE BRAKES
Incident Date:
08/13/2020
Vehicle Identification Number:
1LN6L9NC3L5******
Summary
ON MY 2020 LINCOLN CONTINENTAL THE BRAKE PEDAL IS ABOUT ONE INCH HIGHER THEN THE GAS PEDAL. ON MOST CARS THE BRAKE AND GAS PEDALS ARE EVEN IN HEIGHT. ON THIS CAR WHEN I MOVE MY FOOT TO STOP THE CAR I MUST LIFT MY FOOT. A FEW TIMES THE SIDE OF MY FOOT HAS HIT THE BRAKE PEDAL CAUSING A MOMENTARY DELAY IN STOPPING.
Components: ELECTRICAL SYSTEM
Incident Date:
05/03/2020
Vehicle Identification Number:
1LN6L9RP1L5******
Summary
TL* THE CONTACT LEASED A 2020 LINCOLN CONTINENTAL. THE CONTACT STATED THAT WHILE OPENING THE TRUNK FROM THE DASHBOARD AND UNLOADING GROCERIES FROM THE TRUNK, THE TRUNK LID INDEPENDENTLY CLOSED STICKING HIS HEAD. THE CONTACT MENTIONED THAT THERE WAS NO CHIME AND THAT THE TRUNK WAS HEAVY. THE CONTACT SUSTAINED HEAD AND SHOULDER INJURIES THAT REQUIRED MEDICAL ATTENTION. THE CONTACT CALLED PALM SPRINGS MOTORS LOCATED AT 69-200 CA-111, CATHEDRAL CITY, CA 92234, AND INFORMED THEM OF THE FAILURE. THE DEALER INFORMED THE CONTACT THAT DUE TO HIM HAVING THE KEY FOB IN HIS POCKET, THE COMPUTER UNDERNEATH THE BUMPER WAS ACTIVATED CAUSING THE TRUNK TO CLOSE OR THAT THE KEY FOB MIGHT BE DEFECTIVE. THE DEALER REFUSED TO BUY BACK THE VEHICLE. THE VEHICLE WAS NOT TAKEN TO A DEALER FOR A DIAGNOSTIC TESTING. THE MANUFACTURER WAS NOT MADE AWARE OF THE FAILURE. THE FAILURE MILEAGE WAS 160.
0 Recalls
for 2020 LINCOLN CONTINENTAL
Get started for free
Get a free preview of the report